1. Victoria Beckham — BUNIONS (she's apparently going under the knife soon to get rid of them and obtain nice feet finally….) This, my friends, is what happens when you were stilettos too often…. Those shoes are sexay, though, I must say!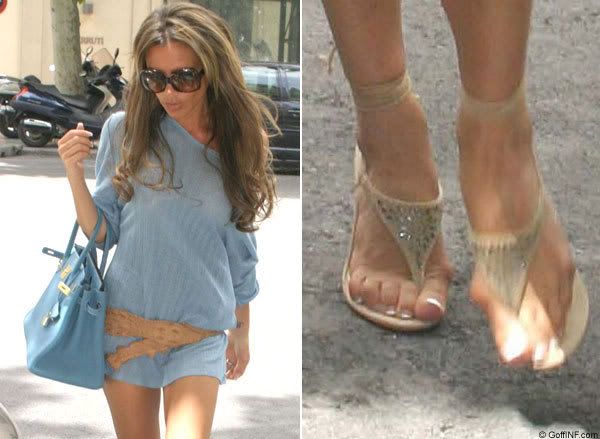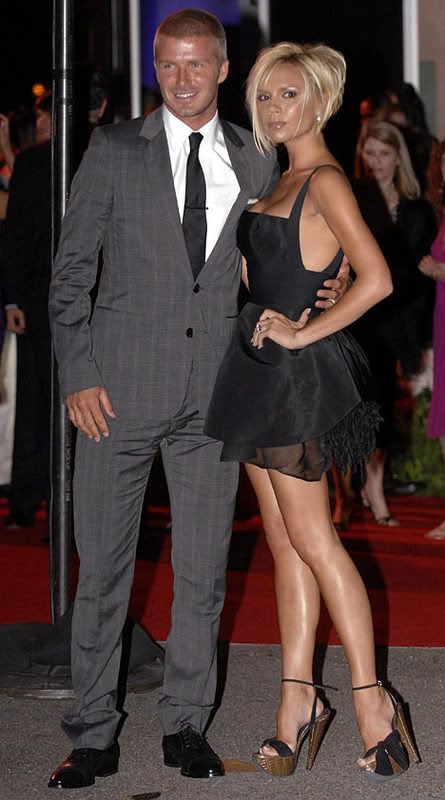 2. Paris Hilton — Biggest feet EVAH. She wears SIZE 11 shoes! And, she knows they're not her best feature, swears by stilettos because they make her feet look smaller.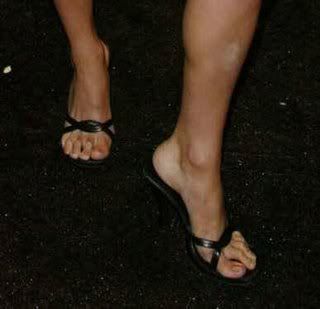 3. Jennifer Garner — Have you ever heard of a crossed toe? I hadn't until now…. It's apparently genetic. …Maybe she was just having a bad-foot day?
4. Kate Beckinsale — Toes that look a weeee bit like french fries, mismatched nail polish, too boot….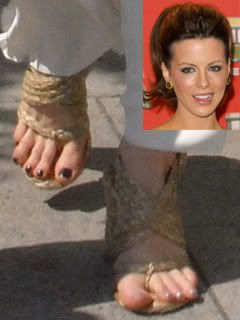 5. Iman — BUNIONS!!! And, yeah, she knows they're uggers….
6. Keira Knightley — has used body doubles for her feet because, as sources have said, her feet were deemed too "big and veiny" for a closeup!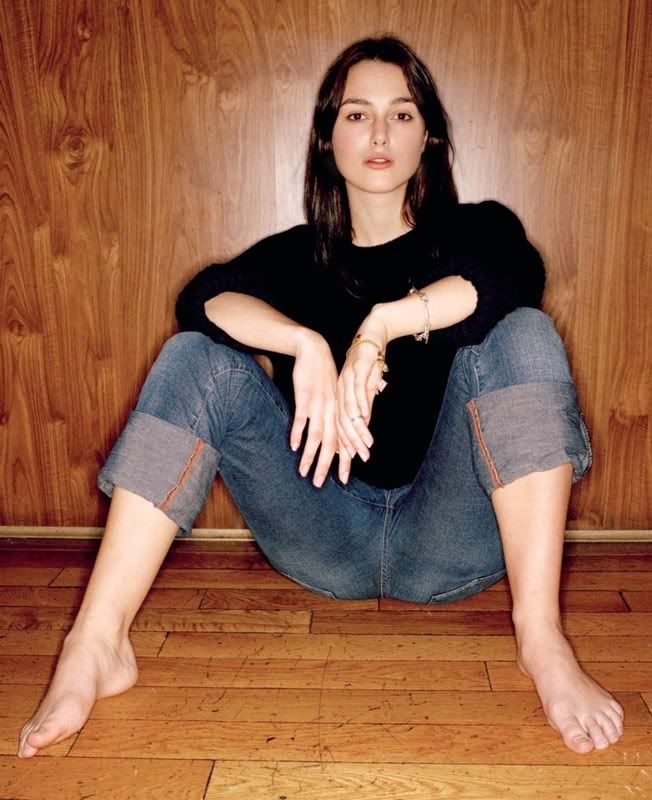 7. Kate Hudson — Magazines said she had 6 toes! But, she doesn't really….
8. Hilary Duff — These feet look sort of like mine! Short fat toes! Hers are cute, though, I think?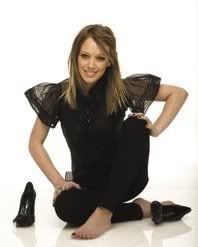 9. Britney Spears — I'll let these pictures speak for themselves. They can't smell very good!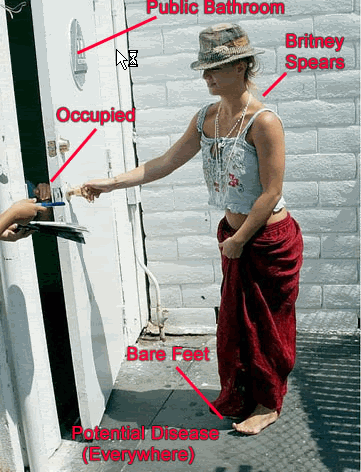 10. Oprah Winfrey — those are some lived-in feet!
11. Katie Holmes — knobby, callusy toes!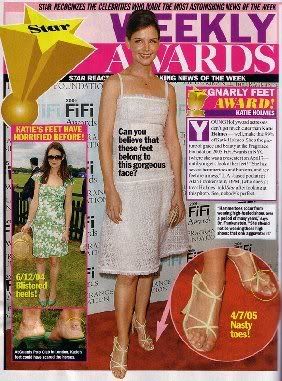 12. Kirsten Dunst — I guess my feet could be worse; they could look like I forgot to take my alien-movie makeup off?
13. Shilpa Shetty — not the prettiest feet, no. But she's gorj, and she's working it!